Posted on
By Tenley McKay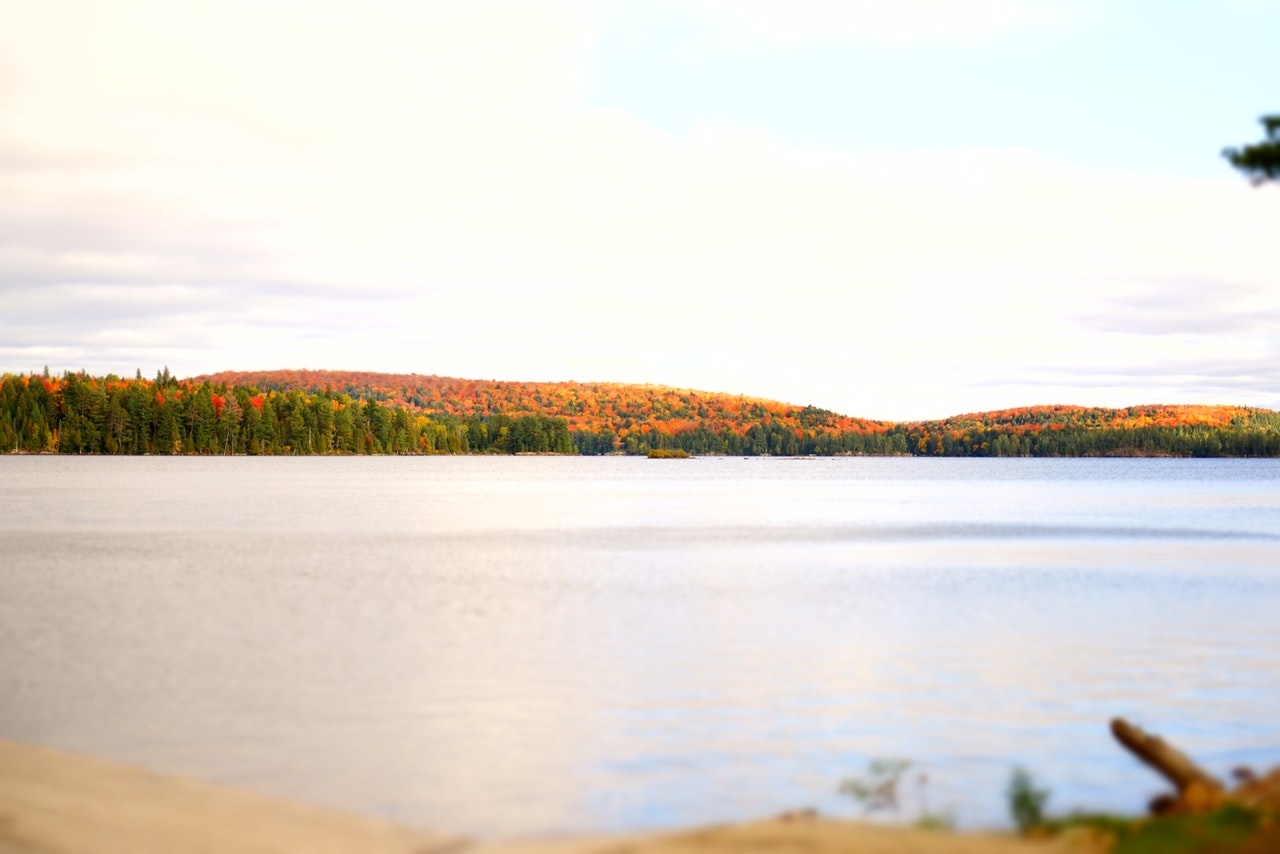 As summer approaches many of us are starting to get ourselves ready for trips this summer. This article should offer a bit of insight on what you should bring clothing and gear wise for your flatwater canoe trip.
This list is based on my personal experience and advice I've received over
the years, and is certainly not set in stone. Every trip spawns new stories and gear fails, my
hope in sharing my thoughts with you is to give a stepping stone that may be adapted and
customized for your preferences.
Personal Gear:
Pack/Backpack
Size wise 55-75L should suffice for one person. I prefer using a backpacking style pack (such as the Osprey Ariel 65L or the Osprey Aether 65L) as they offer lots of features for storage, and
is well built with a good frame that is awesome on portages (and can be used on a backpacking
trip as well). Another excellent option is SealLine boundary pack, this pack lacks the pockets
and comfort of a backpacking pack- but is a dry bag, and if sealed correctly will be perfectly
waterproof. Drybag packs are not quite as comfortable on portages, but they do fit better in a
canoe.
If you are tripping in a large group or with kids it can be convenient to have backpacking packs
for clothing and items you'll need access to during the day, but then keep all tents, sleeping
bags, and thermarests in a more traditional canoe pack.
Paddle
Unless you're paddling white water or shallow creeks. I recommend sticking with a
beaver/badger/ottertail longer blade style paddle as it will offer great efficiency for long distances
(see post by Grey Owl for sizing). How to Size a Canoe Paddle - Grey Owl
PFD
For safety and legal reasons it's important to have a well fitting good quality PFD. Make sure
kids have a life jacket that is suitable for their weight range- for adults make sure the PFD is in
good condition (no broken buckles, worn down foam, etc.) You also want to ensure that it fits
well and won't chafe. The Salus Eddy-Flex for instance, is an awesome comfortable option.
Salus Eddy Flex PFD
Footwear
One thing you'll notice pretty quickly on your trip is that you can't avoid getting wet feet.
Although it can be uncomfortable and can lead to blisters, open sores, and other injuries, it's
the best way to load and protect your boat. To prevent such ailments, you should look for shoes
that are lightweight, breathable - and have enough support for portages. For light trips keen
sandals, the Keen Newport - Men's/Keen Newport - Women's or Keen Clearwater - Men's/Keen
Clearwater - Women's are great options. For trips with more portaging I would recommend
upgrading to a solid running shoe with good tread, or a light hiking shoe. Gore Tex and
waterproof membranes are amazing for your rain gear and your hiking boots, but when it comes
to your canoe tripping shoes I would recommend opting for a strictly breathable option as they
will dry out faster.
I also strongly recommend throwing in a pair of Crocs, Tevas, or Chacos for around the
campsite. Having a dry pair of shoes will protect your feet from cuts around the site- but will also
give you a break from your soaked day shoes.
Dry Bags
If you opt for a drybag pack there is no need for more drybags, but with a backpacking pack, I
suggest having at least one 30L drybag, and one 20L drybag (more if your pack is large). Make
sure they have fully sealed seams and that you leave enough room to roll down and fully seal
the bag (3 times).
Sleeping Bag
Even in the summer it can get fairly cold at night. Look for something rated down to at least
5-10°C (or colder if you're travelling further north, or in earlier months.) As for material, either
down or synthetic are appropriate, down sleeping bags pack smaller, but won't provide sufficient
warmth when wet. Brands to look for are Nemo, Marmot, Chinook.
Sleeping Pad
Not only do sleeping pads save your back from hard rocky ground, they also provide extra
insulation and warmth. You want to choose a pad that is both comfortable and packable. Brands
to look for are Nemo, Big Agnes and Thermarest.
Rain Jacket and Pants
When it rains, it pours and weather can sometimes make or break a trip, especially if you're
unprepared. A good rain coat is essential for a trip, look for Gore Tex, or other waterproof
breathable membranes that will keep you dry, and not too sweaty. The same goes for rain pants,
make sure they are fully waterproof. To preserve the longevity and re waterproof your rain gear
pick up some Nikwax - Tech Wash and Nikwax- Waterproofing Wash or Nikwax - Waterproofing
Spray. Some excellent rain gear brands are Patagonia, Arcteryx, Outdoor Research, The North
Face, Black Diamond.
Personal Clothing
It's inevitable that you will get wet at some point on your trip so you want to pick clothing that
won't get too heavy and will dry quickly when wet. When it comes to choosing what to bring you
want to make sure you have 2 sets of clothes. 1 set of clothes should be quick dry and
lightweight. These clothes will get damp and sweaty during the day. The other set of clothes can
be heavier and will be luxurious and dry for the campsite. I highly recommend looking for
materials such as merino wool, fleece, polyester, etc. and avoiding cotton as much as possible
as it will take body heat to dry and become quite heavy. Another thing to bear in mind is that
everything you bring will have to fit in your canoe and be carried over portages so less truly is
more.
Packing List
- 2x Quick Dry T-Shirts (1 for day, 1 for night)
- 2x Quick Dry Long Sleeve Shirts (1 for day, 1 for night)
- 1-2x Quick Dry Shorts
- 1-2x Quick Dry Pants
- 1x Lightweight Fleece (for the day)
- 1x Heavy Fleece (for the campsite)
- 3-5x Wool Socks (Darn Tough, Ice Breaker, Wigwam, or SmartWool)
- 1-2 Long John Bottoms (great for layering or as pajamas)
- 1x Bathing Suit
- 1x Tuque
- 1x Sun Hat (ideally with a full 360 brim)
- Underwear, sports bras, etc.

I hope this helps and happy camping!